Absolutely, we strongly encourage you to organize events at STATION F!
You can book your event space directly on HAL if you want to organize an event or a meeting in Creativity Room or Junior Stage.
Direct booking is only available to Program Managers and startups on campus. If you are not working at STATION F and wish to have more information, please contact events@stationf.co
Here are the steps:
1. On HAL, select <Book a venue> to choose your event space: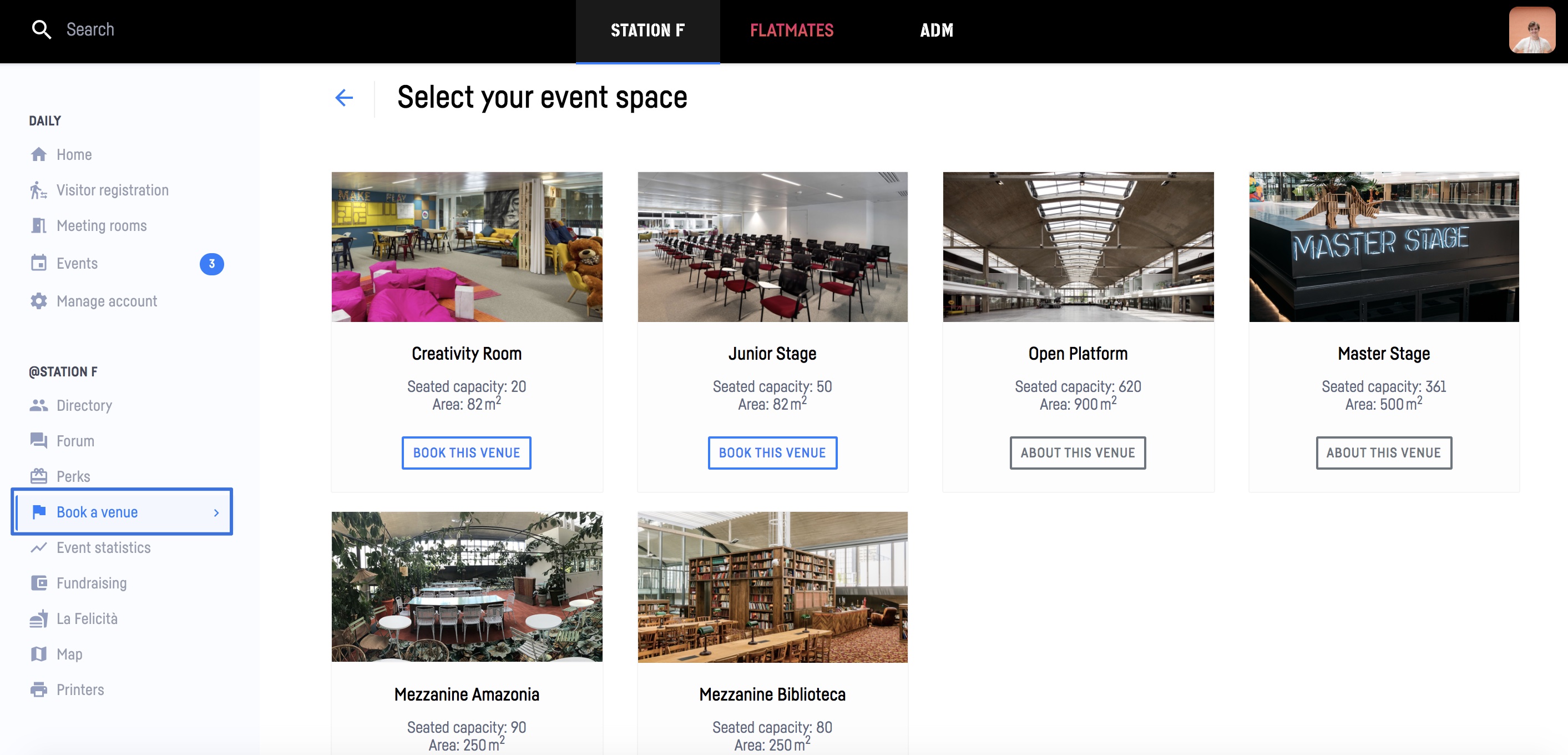 2. After selecting your event space, you can find the description and the price per hour of the room that you chose: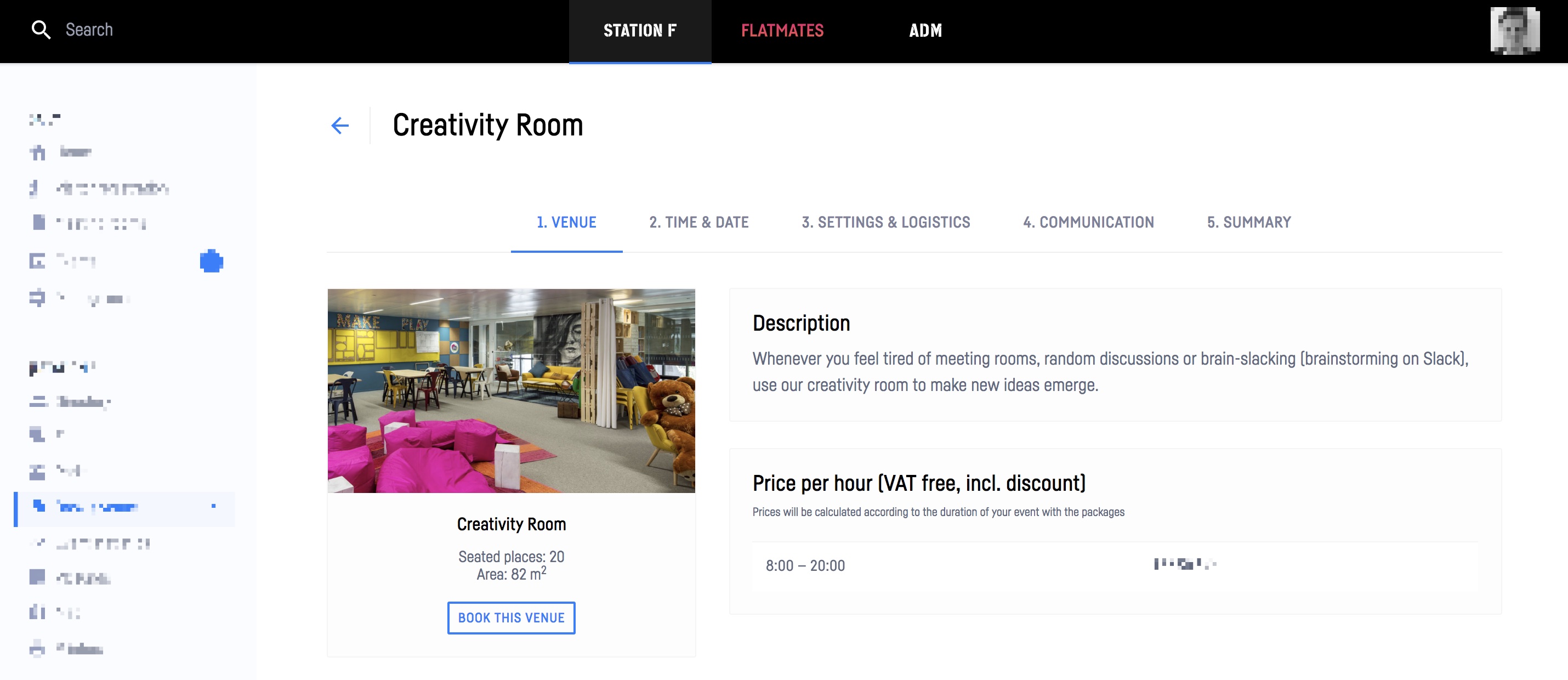 3. You can choose your date and time depending on availabilities: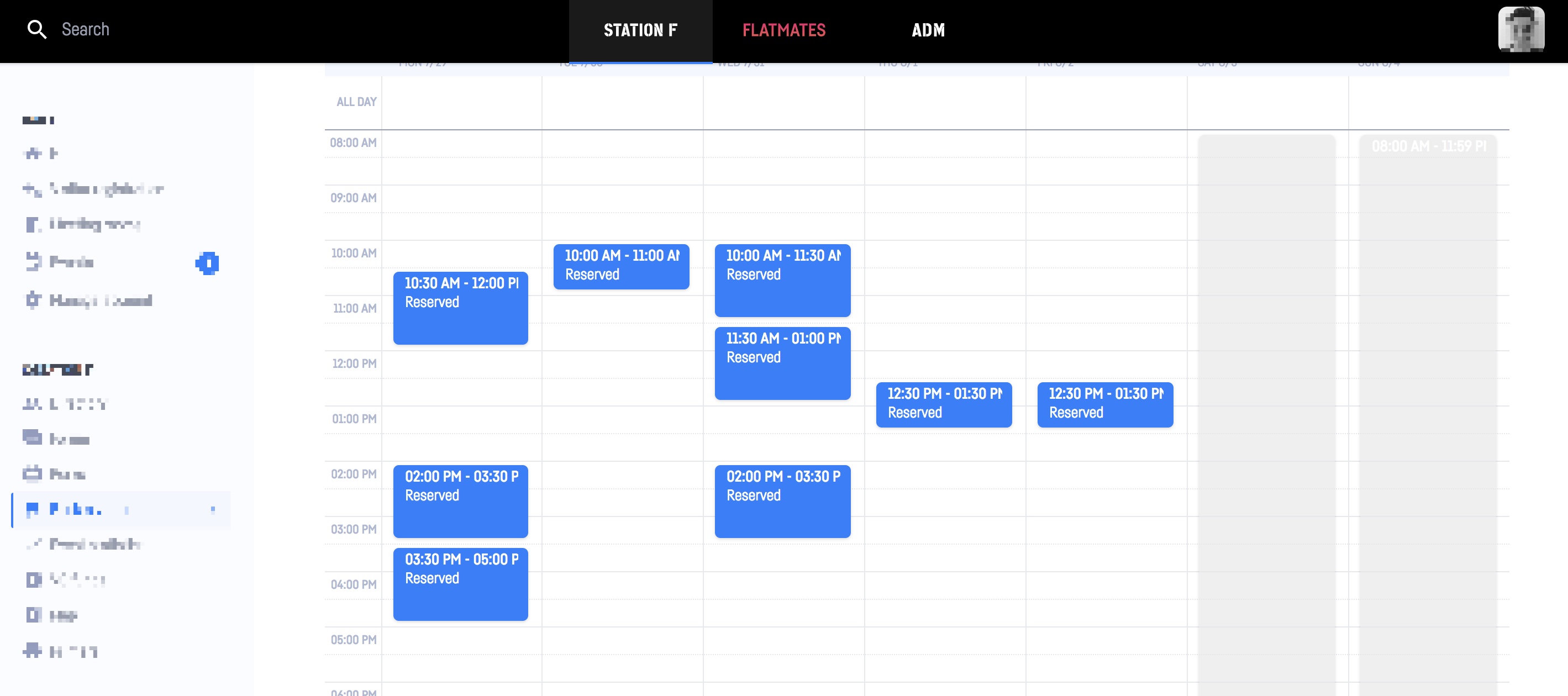 You can find a list of our preferred suppliers. Please note that this page is informational only. If you want to use these catering, furniture, accessories or audiovisual services, please contact the suppliers directly.

4. We host private events (for startups, VCs, program managers) and campus events (program managers only).
If you want to communicate on STATION F channels (website, HAL calendar, newsletter), your event communications must first be reviewed by our Communications team.
If you want your event to host external guests, invitations will be sent with a QR code.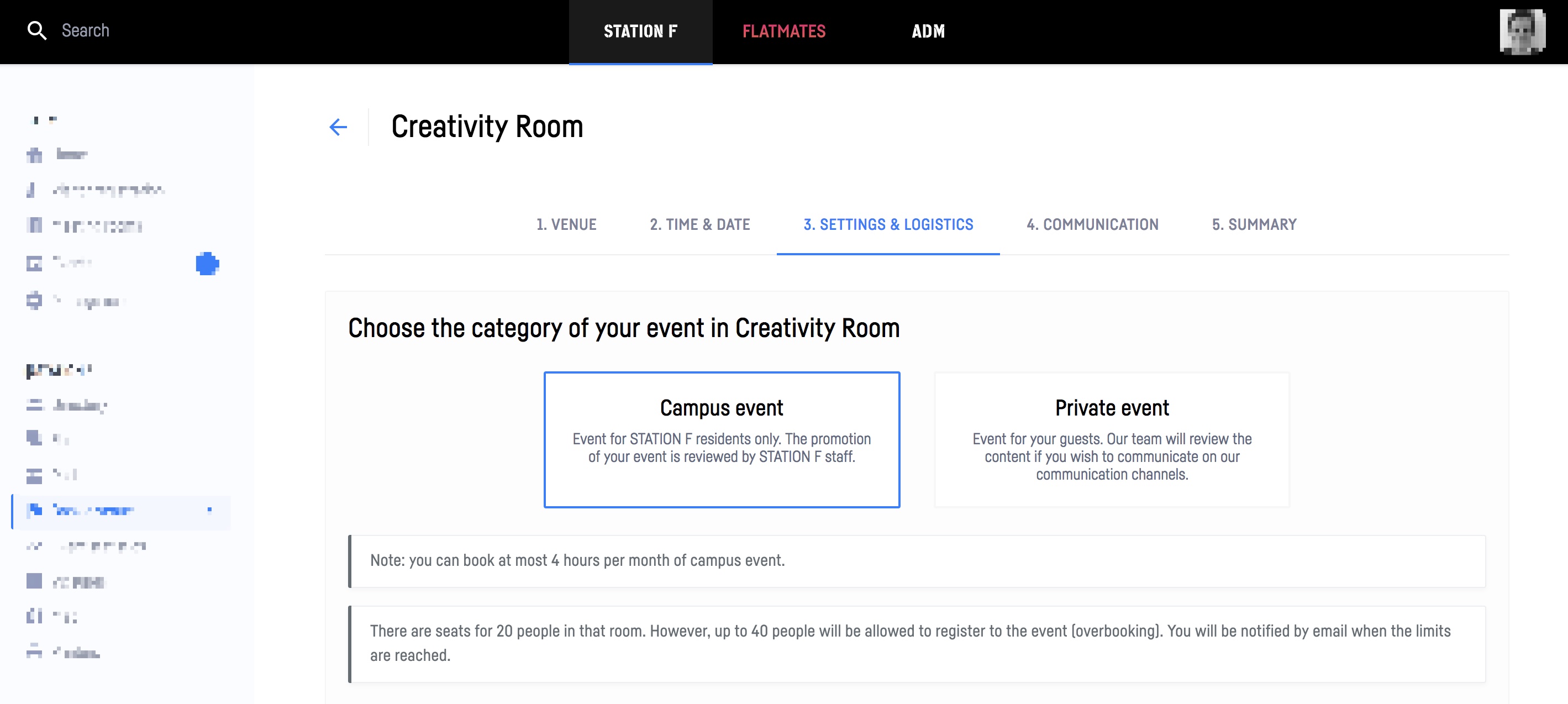 After completing your event's information, you will receive a final summary of event details including date, time, and location.