All STATION F's badges are personal. If you forgot or lost your personal badge, you can request for a new one:
If you forgot your badge:
To have access at STATION F, you can borrow one at the Welcome Desk for the whole day. Make sure to bring a valid ID. There is no temporary badge for Flatmates. If you forgot it, we recommend you ask for a new badge in the section Lost your badge.
If you lost your badge:
1. Go on HAL> Badge Lost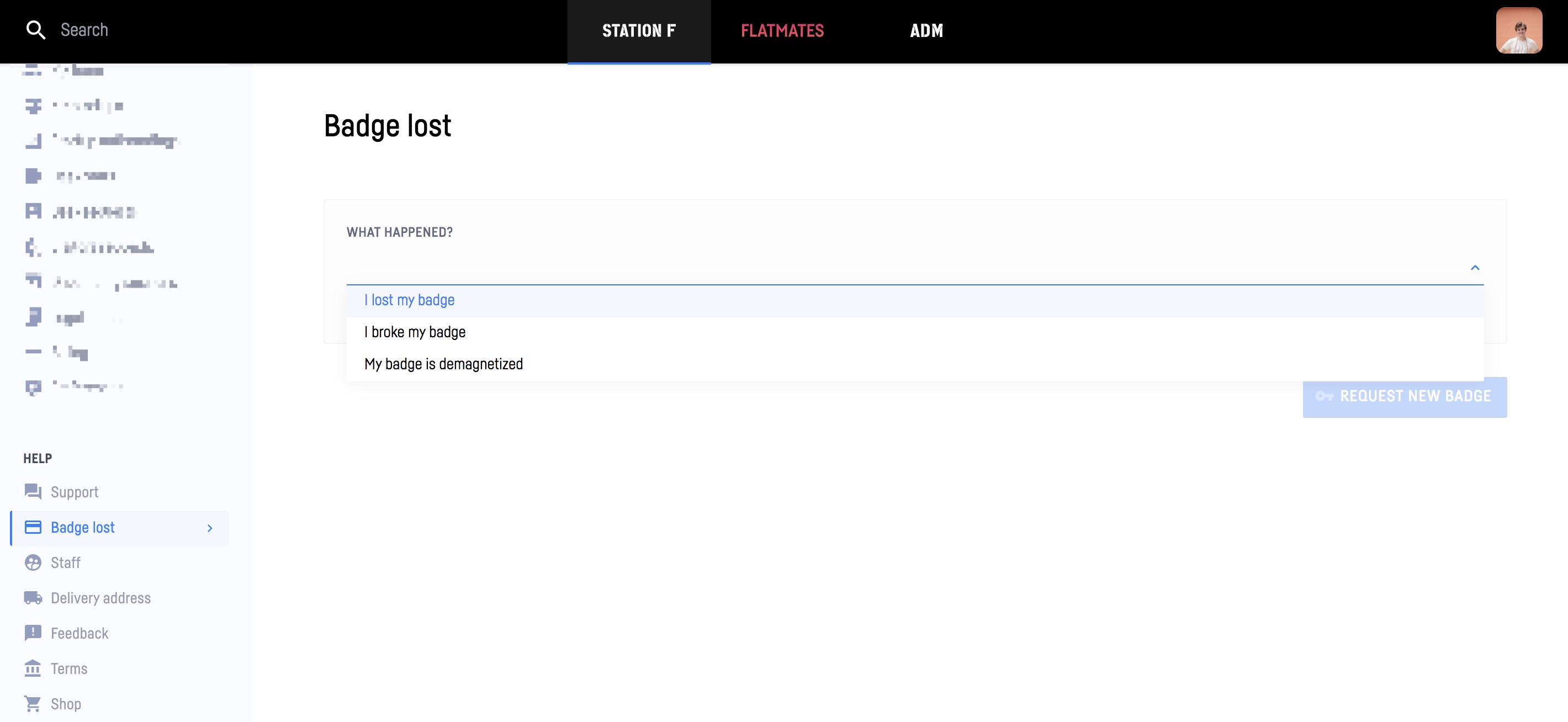 2. Request for a new badge
3. Present yourself at the Welcome Desk to pick up your new badge
Be aware that you'll be charged 15€ to re-print a new badge.
If your are inside the building and you have no badge, please call PC Safety (numbers are indicated near the entrance/exit of the building)