Each resident has one locker.
You can get a locker in 'personal information'.
In 'Manage account', choose locker section and ask for a Locker.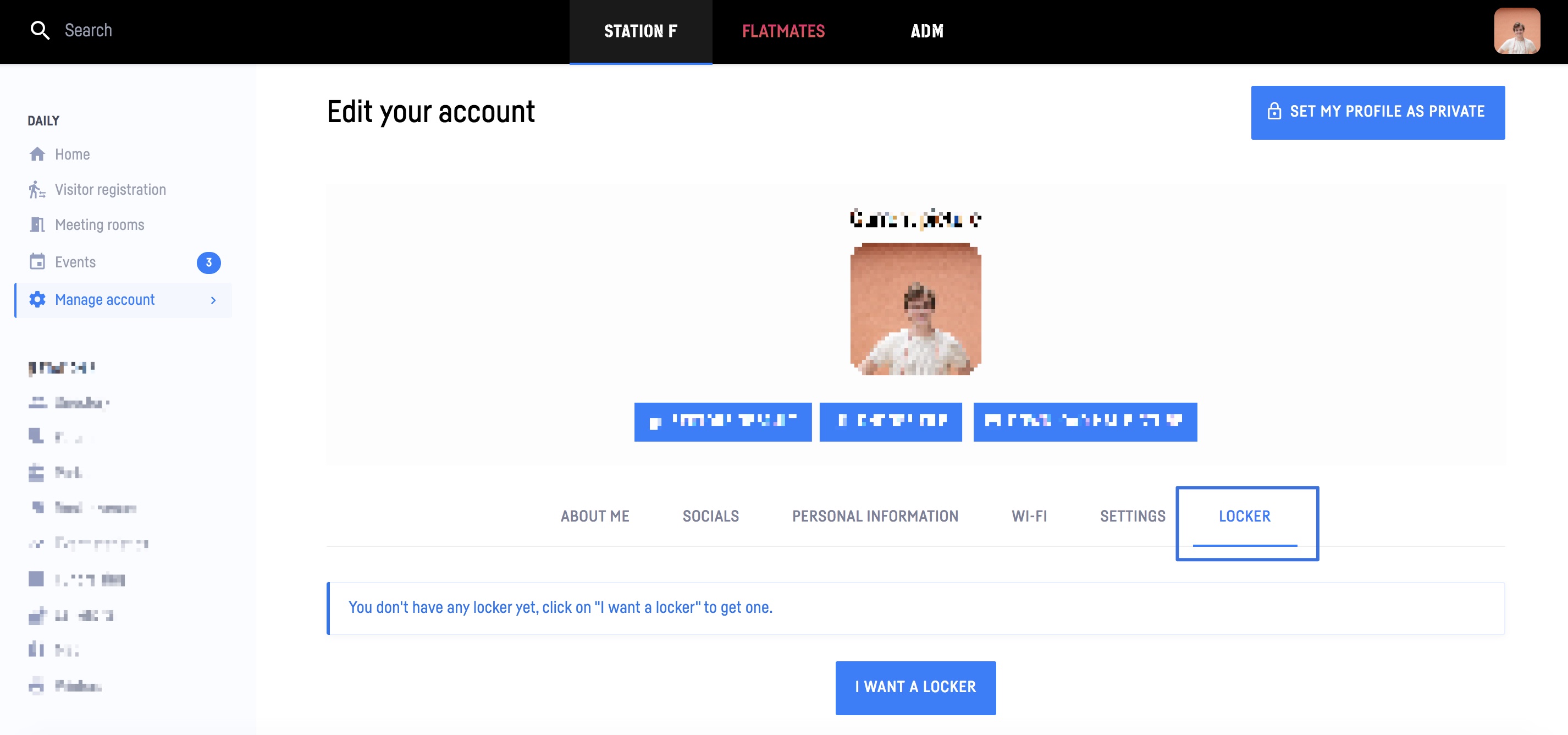 What happen's if there is no locker available?
You can write to wps@stationf.co or a ticket in HAL.
Have a look at the Storage Policy for more information.