If you lost your password:
Check your inbox for an e-mail that we sent you right after your onboarding session. The subject should be: "Important: STATION F - get your Wifi and join Slack''
If you haven't received this e-mail, you can reset it on in your HAL settings under Wi-Fi.
Click on "RESET MY PASSWORD".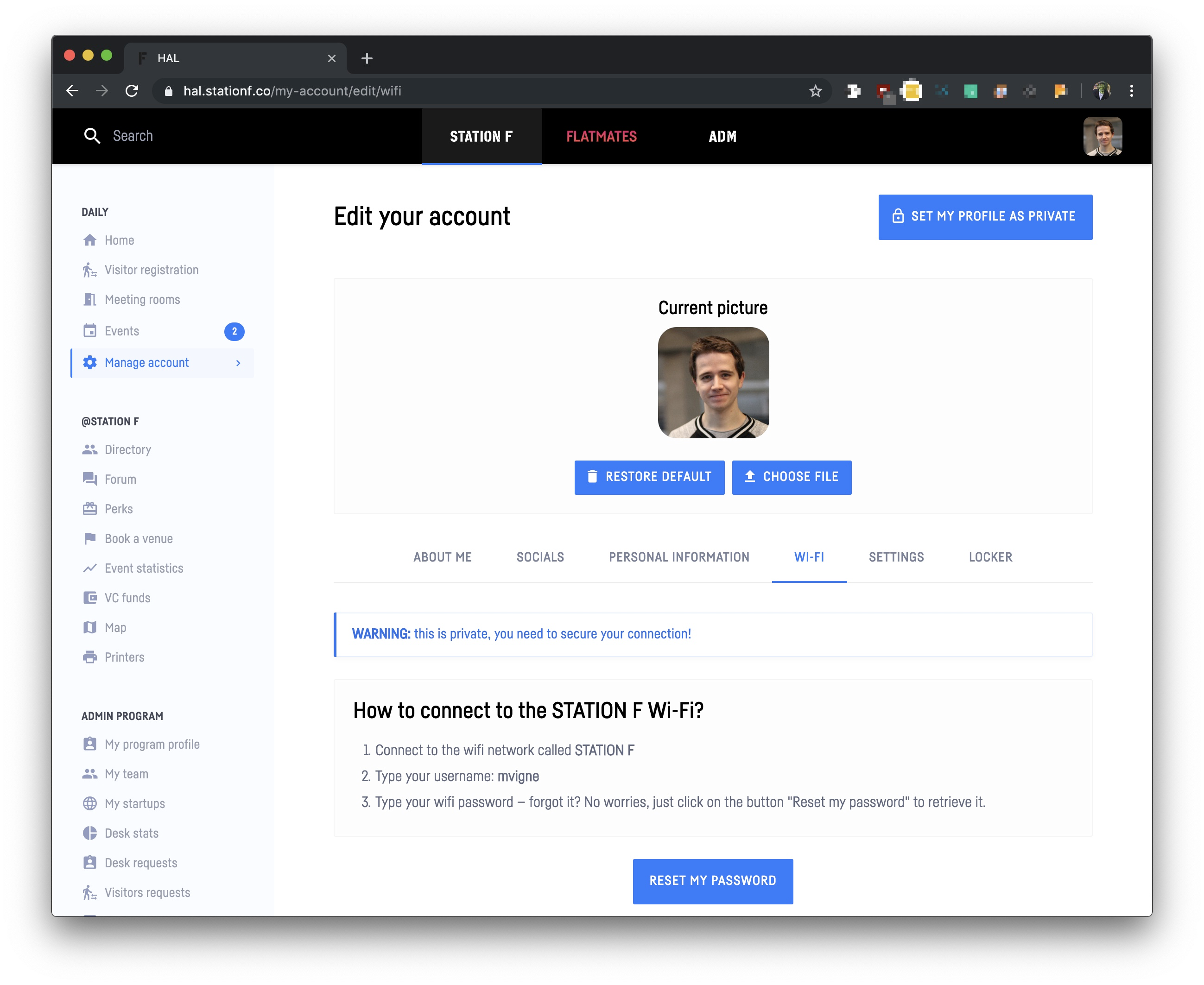 Your new password will be active 5 minutes following your reset.