To onboard a new employee, select the section 'Manage Team'. In this section, click on 'Add an employee' and fill-out the information of this new employee (screenshot below)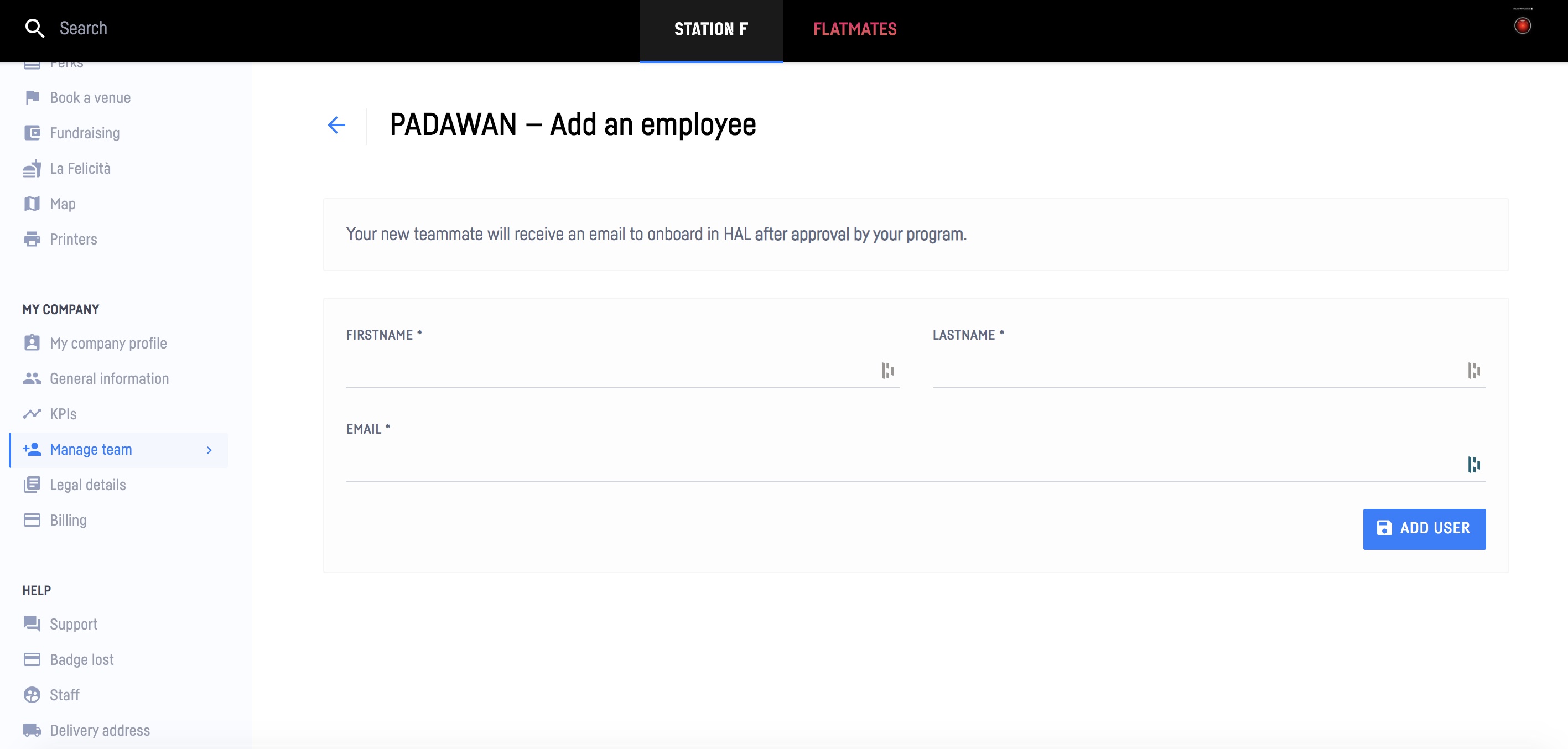 The request of a new employee must be validated by the Program Manager.
If the Program Manager accepts the onboarding, an email will be sent to the new employee with a link to complete his virtual onboarding. After completing the virtual onboarding, this new employee will be able to choose an onboarding date at STATION F.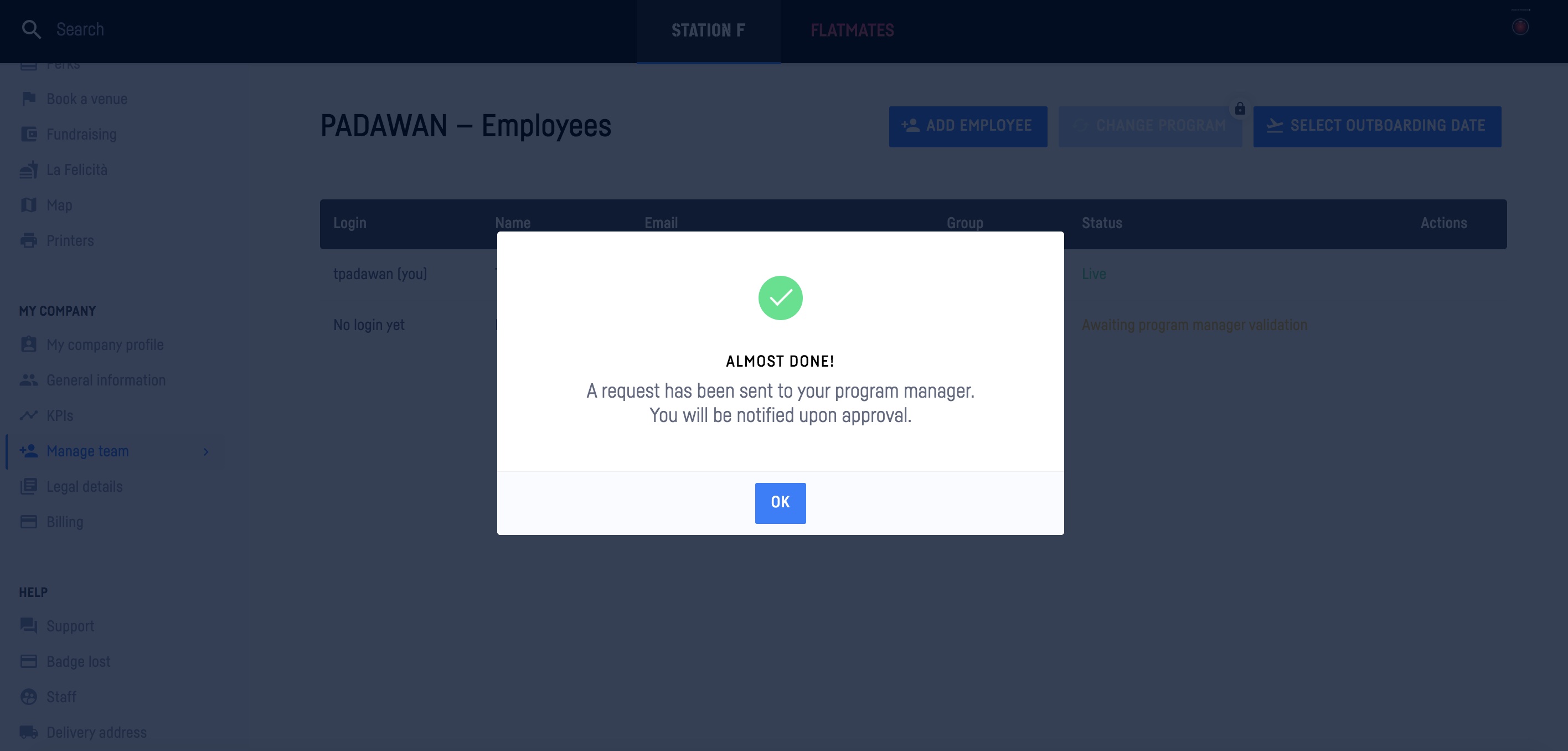 Onboard your employee in advance (at least 2 weeks before her/his arrival in STATION F) to make sure she/he can choose a session.