We have two boardrooms that can welcome up to 11 people. All of them are equipped with a large TV screen.
How to book a board room?
To book a boardroom :
• Go on HAL
• Open the "Meeting Rooms" section
• Choose "Book a Room" (you can also click here).
• Select "Boardrooms"
You can find the location of the boardrooms on the map in HAL.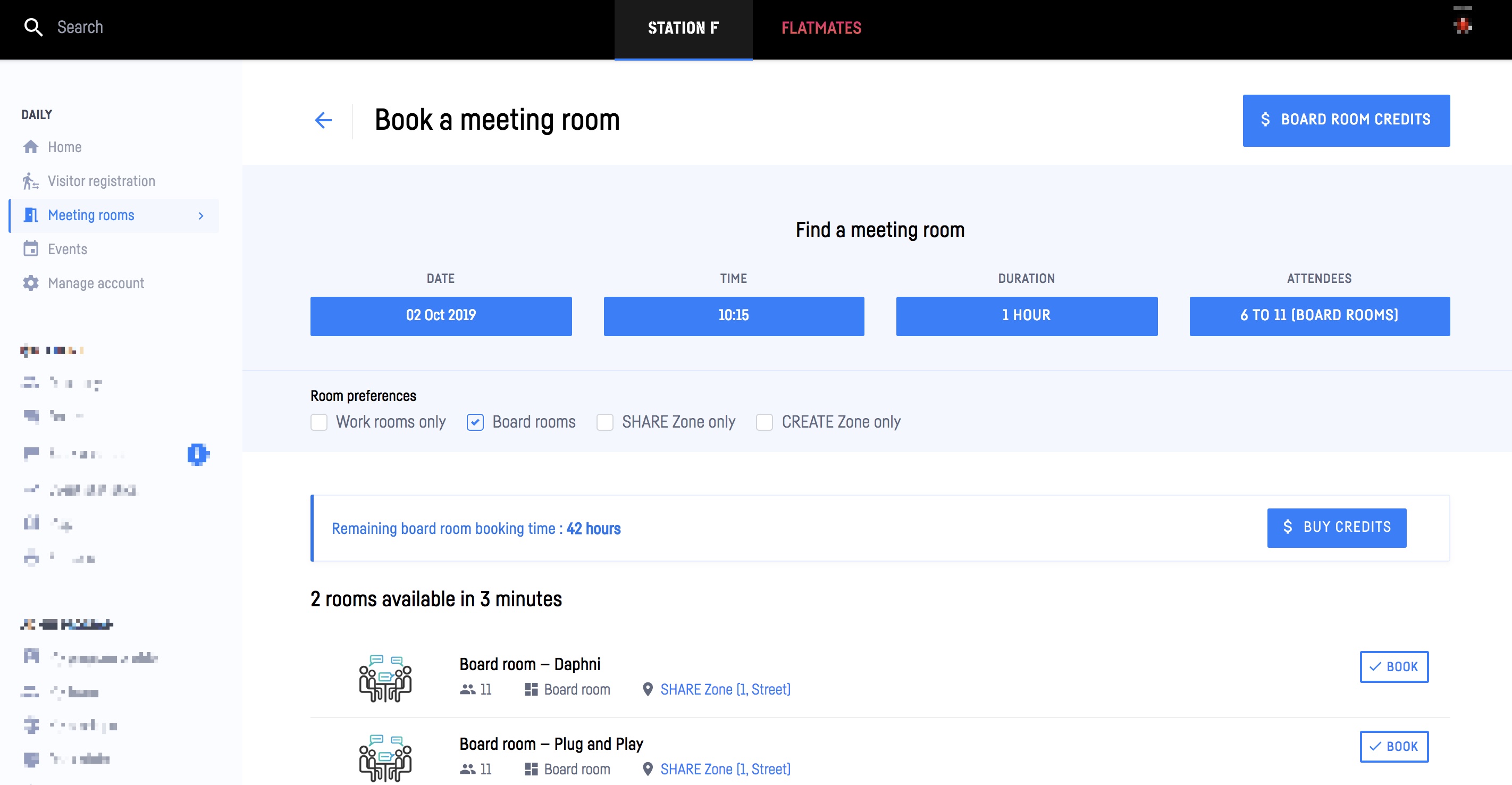 How can I pay to book a board room?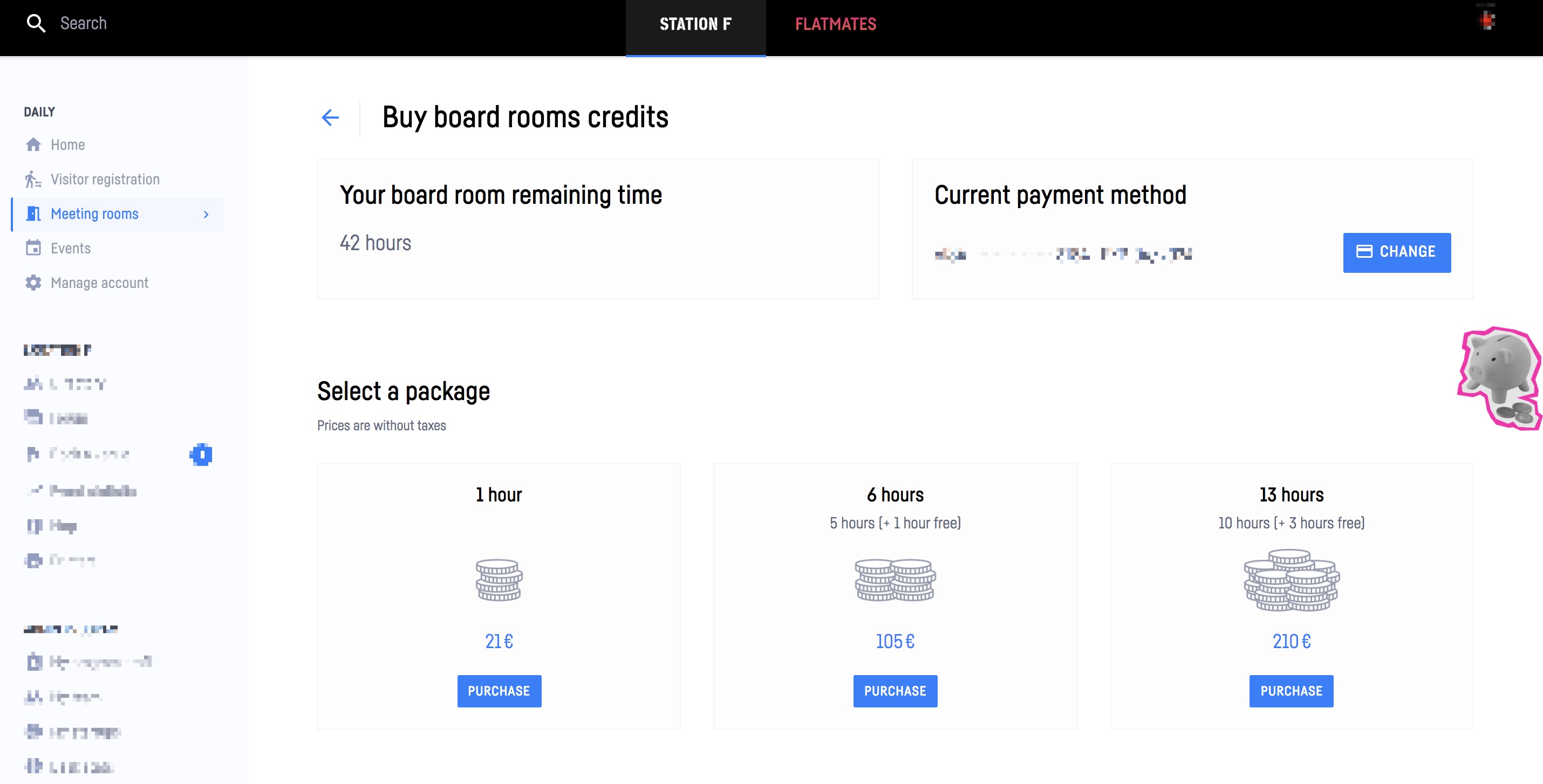 I'm a STATION F's resident:
• Indicate your payment method in the section « Current payment method »
• Select one of our package (1 hour to 10 hours package)
• Use you credits to book a board room
You cannot cancel your booking one hour before it starts.
You can buy as much credit hours as you want. Please note that only the team admin can purchase credits and book a board room but all members of the team can access the room with their badge during the booking slot.
I'm not resident at STATION F:
You can contact our event team, at events@stationf.co, for more information.