Every resident at STATION F is entitled to have one locker. To get yours, simply access the Personal information section.
Then, in the Manage account area, navigate to the locker section and request a locker for yourself. It's that easy!
Having a locker will help you keep your belongings safe and organized while you're at STATION F.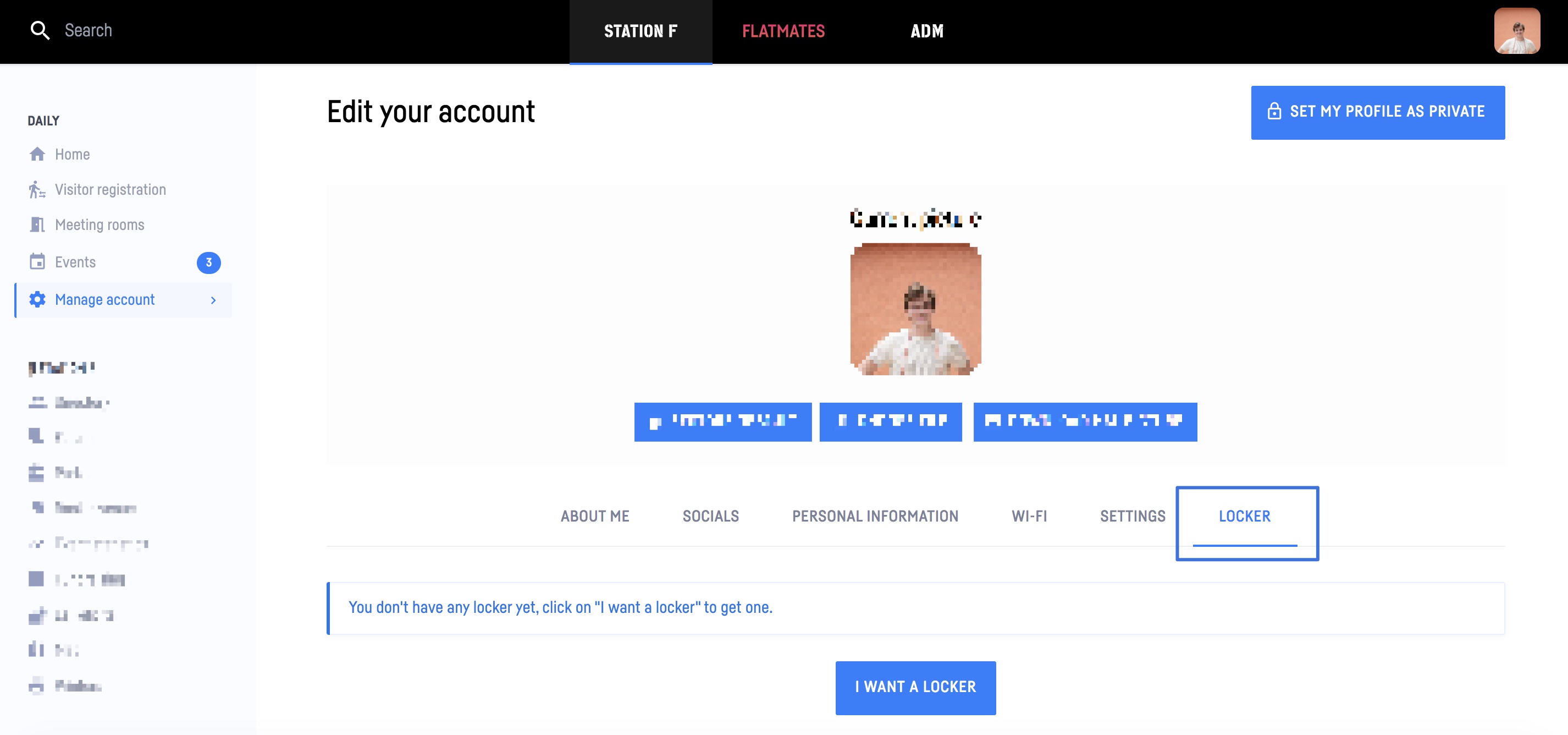 If there are no lockers available, you can write to wps@stationf.co or create a ticket on HAL.