Cisco WeBex Board is available in Boardroom Daphni in SHARE Zone. You will find all here all the deals to use them:
1. If you want to share your screen
Have a look at our dedicated article here: https://faq.stationf.co/hc/en-us/articles/360016310880
2. If you want to use the board without saving your work
Just click on the application you want to launch in the general menu. At the end of your meeting, have to long-press on the home button of the board to clear everything.
3. Use the board and save your work
At the beginning of your meeting, create an account for Cisco WebEx Team here and download the WebEx team application on your smartphone or computer.
When your account is created, open the WebEx team application and log in. You will need to allow the access to the microphone of your device in order to let the app connect to the board (funny technology, isn't it?). Then, access the board menu and select the the board 'Daphni Boardroom' by clicking in the right top corner of the app.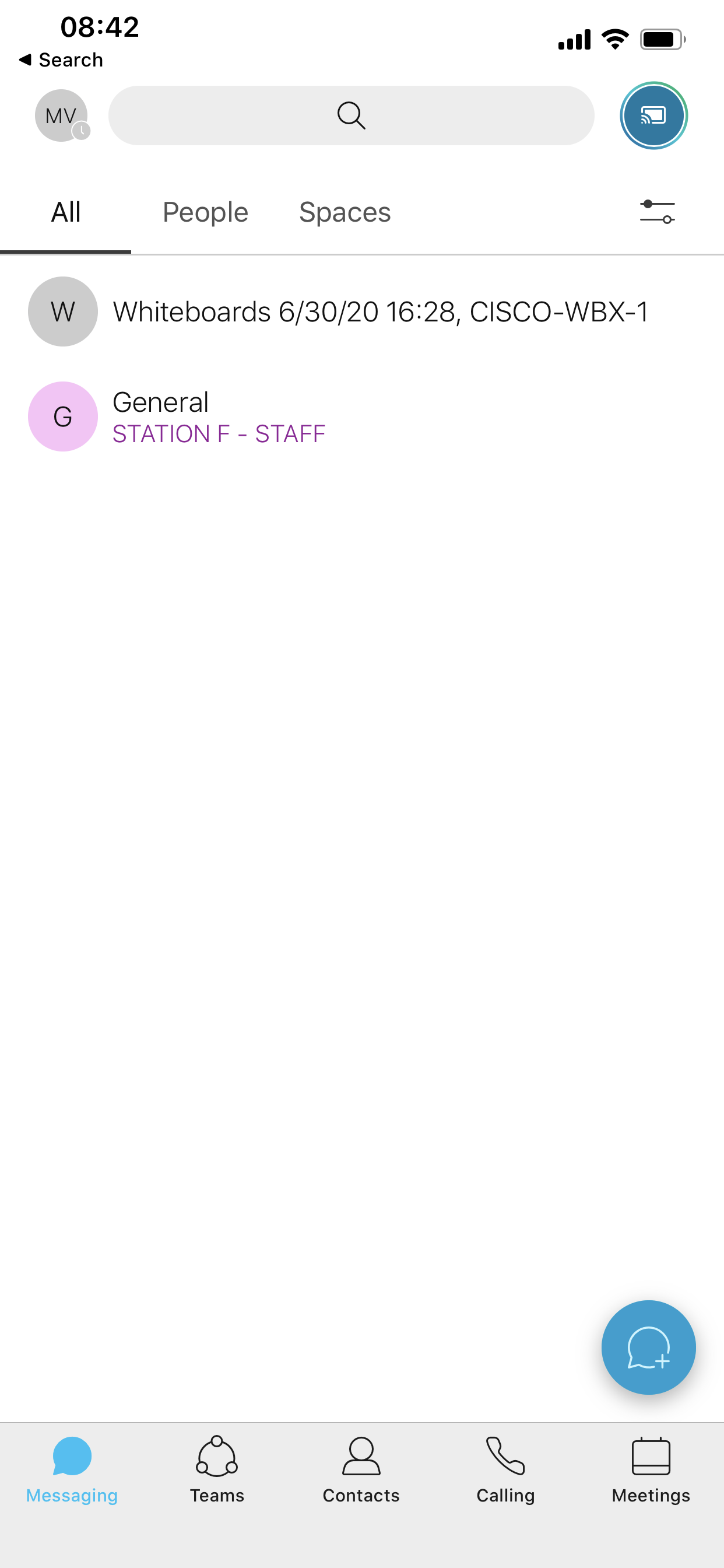 Click on "Open a Space". At the end of the meeting, you will be able to find your work in that space.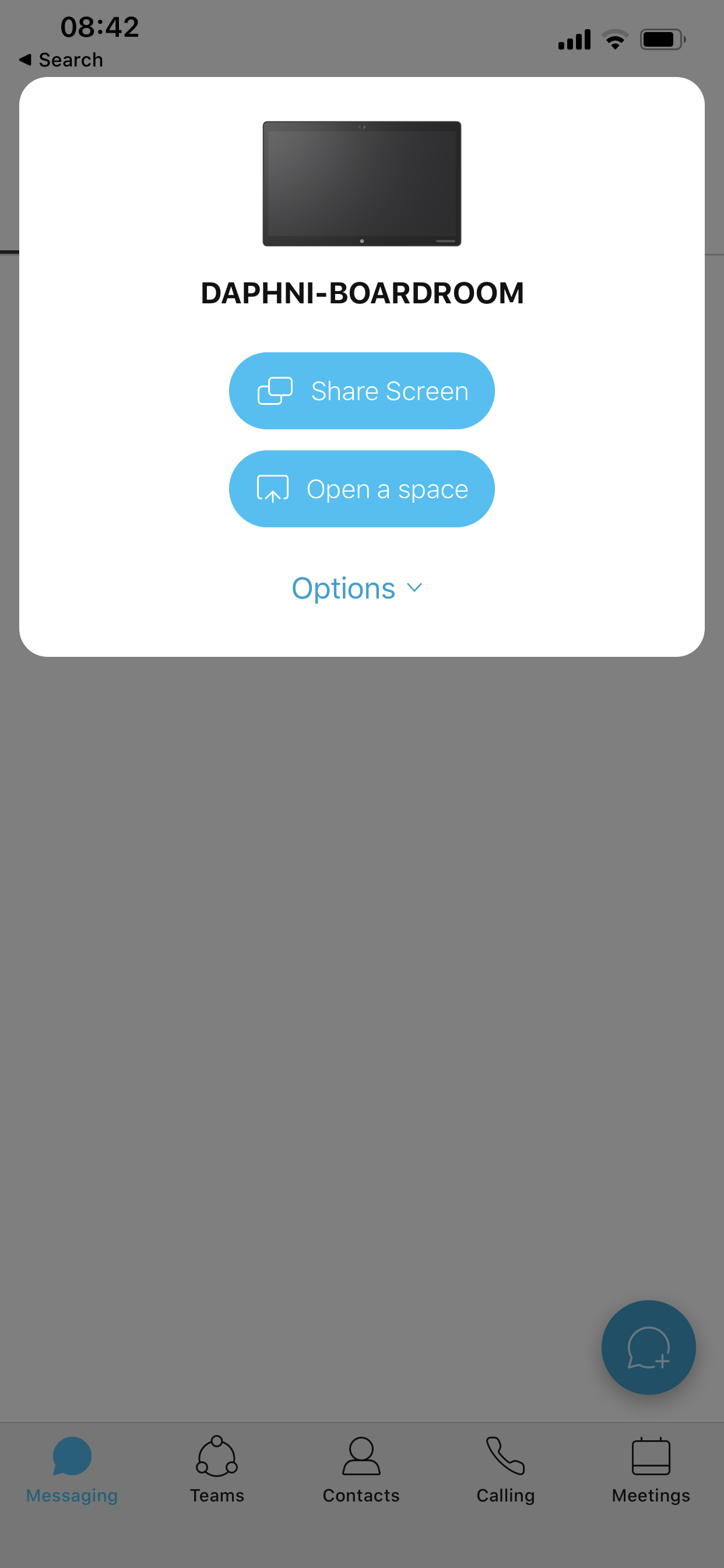 Before leaving the room, long-press the home button of the board to clear everything.
4. Other questions
For any other information about the board you can check on the Cisco website: https://www.cisco.com/c/fr_fr/products/collaboration-endpoints/webex-board/index.html